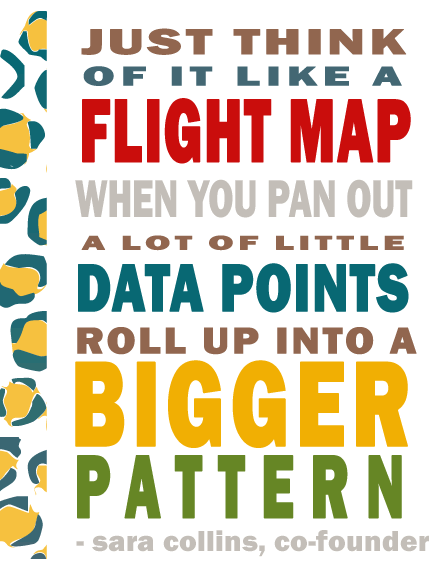 Sara is an intuitive storyteller and anthropologist who delivers insights beyond client's expectations. Sara's holistic approach accomplishes more than just uncovering patterns: she paints portraits of the consumer, considering their cultural, economic and psychological backdrop. She believes the key to studying human behavior is paying close attention to what the respondent both says and does not say. Most importantly, Sara helps clients understand how to translate consumer needs, desires and beliefs into brand strategy and tactical planning.
Before founding Insight Safari, Sara worked with Iconoculture, Inc. as a project manager, moderator, analyst, and writer. As a project director and analyst with Issues & Answers, Inc., a global research firm, she managed all facets of qualitative and quantitative market research projects, from client service to final analysis and insight delivery.
Sara received a BA in English from The College of William & Mary. She also pursued significant coursework in Anthropology, with a focus in linguistics and communication.